The Learn to Play the Piano & Music Composition Bundle
What's Included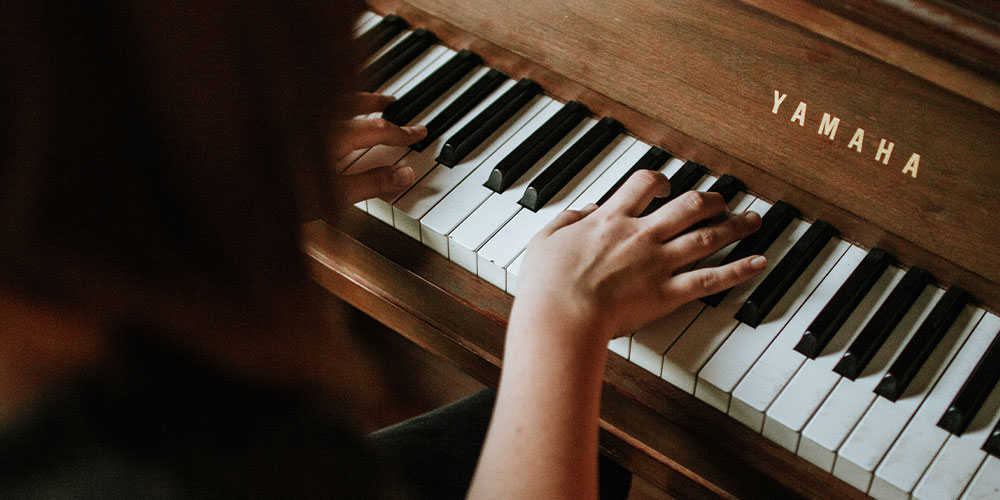 $16.00

Value
Pianoforall: The Incredible New Way to Learn Piano & Keyboard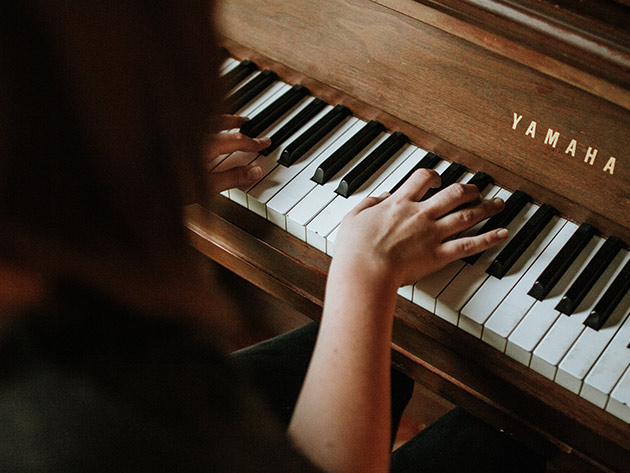 Experience level required: All levels

Access 204 lectures & 10 hours of content 24/7

Length of time users can access this course: Lifetime
Course Curriculum
204 Lessons (10h)
Party Time - Play-By-Ear - Rhythm Style Piano

Lesson 1 - Getting to know the Keyboard - Introduction to Chords

8:36

Lesson 2 - Rhythm 1 'Left Note/Right Chord'

0:36

Lesson 3 - Seeing music as shapes and patterns

2:35

Lesson 4 - Basic Musical Notation

6:03

Lesson 5 - The C Family Chords

3:41

Lesson 6.1 - Rhythm 2 - 'Straight Beat Gospel Style'

0:53

Lesson 6.2 (Practice Progression)

1:43

Lesson 7.1 - Rhythm 3 - 'Oom Pah'

2:51

Lesson 7.2 (Practice progressions)

5:00

Lesson 8 - The Amazing Broken Chord Ballad

3:16

Lesson 9.1 - More Chords: D, E A and B flat (with practice progressions)

6:29

Lesson 9.2 (Practice Progressions)

2:54

Lesson 10 - Seventh Heaven

8:18

Lesson 11.1 - Rhythm 4 - 'Split Chord'

1:27

Lesson 11.2 (Practice progressions)

2:05

Lesson 12.1 - Rhythm 5 - 'Half Beat Bounce'

3:40

Lesson 12.2 (Practice progressions)

4:25

Lesson 13.1 - Rhythm 6 - 'Twist'

3:34

Lesson 13.2 (Practice progressions)

2:16

Lesson 14.1 - 'Slash' chords & Bass Runs

2:05

Lesson 14.2 (practice progressions)

3:56

Lesson 15.1 - Rhythm 7 - 'Three Beat Bounce'

1:51

Lesson 15.2 (practice progressions)

1:50

Lesson 16 - Rhythm 8 - '12/8 Country Shuffle'

3:18

Lesson 17.1 - Rhythm 9 - 'Bossa Nova Bounce'

2:29

Lesson 17.2 (practice progressions)

2:01

Lesson 18.1 - Rhythm 10 - 'Twist 2'

3:06

Lesson 18.2 (practice progressions)

1:54

Basic Blues & Rock 'n' Roll

Lesson 1 - Rhythm 1 - Basic Triad Blues

2:23

Lesson 2 - Rhythm 2 - 'Straight Eight Boogie'

4:05

Lesson 3 - Rhythm 3 - 'Blueberry Hill'

3:38

Lesson 4 - Rhythm 4 - '12/8 Boogie Shuffle'

2:58

Lesson 5 - Rhythm 5 - 'Blues Brothers'

1:21

Lesson 1 - Memory Trick for all Chords

6:22

Lesson 2.1 - Inversions made easy

7:36

Lesson 2.2 - Inversions - Practice Progressions

3:37

Lesson 3.1 - New Chords - Cm, Fm, Gm, Db, Eb, Ab

2:50

Lesson 3.2 - New Chords - Practice Progressions

2:52

Lesson 4 - New Chords - Bb, Bbm, B, Bm

2:49

Lesson 5 - The all black chord F# and it's minor F#m

2:01

Lesson 6 - Last three Chords - Dbm, Ebm, Abm

Lesson 7 - A great way to practice all your chords

8:01

Advanced Chords Made Easy

Lesson 1.1 - Bluff your way - '9', '11', and 'sus4' chords

7:46

Lesson 1.2 - Practice Progressions

2:21

Lesson 2 - Manilow Mood

2:51

Lesson 3.1 - Diminished Chords made easy

6:35

Lesson 3.2 - Practice Progressions

2:41

Lesson 4 - Right hand 'Cluster Chords'

5:36

Lesson 5.1 - Practice Progressions #1

1:48

Lesson 5.2 - Practice Progressions #2

2:11

Lesson 5.3 - Practice Progressions #3

2:11

Lesson 5.4 - Practice Progressions #4

2:39

Lesson 5.5 - Practice Progressions #5

2:04

Lesson 6 - Beatles Style Piano

3:15

Ballad Style & Improvisation

Lesson 1 - Developing a basic Ballad Style

5:44

Lesson 2 - Using the magical Penatonic Scale

2:59

Lesson 3 - Basic Ballad Style - A structured approach

2:12

Lesson 4 - Adding right hand notes

3:16

Lesson 5 - Improvising Ballad Style

2:56

Lesson 6 - Expanding the range of notes

3:59

Lesson 7.1 - Moving beyond 'safe' notes #1

2:27

Lesson 7.2 - Moving beyond 'safe' notes #2

3:13

Lesson 8 - Mixing it all together

1:23

Lesson 9.1 - Practice progression in A minor

3:03

Lesson 9.2 - Improvisation

1:55

Lesson 10 - Practice progression in the style of 'Walking in the air'

1:20

Lesson 11.1 - Practice progression in D minor

2:24

Lesson 11.2 - Improvisation

3:20

Lesson 12.1 - Applying Ballad Style to melodies in 3 easy steps

4:43

Lesson 12.2 - Putting it all together

2:24

Lesson 13 - Scarborough Fair

1:29

Lesson 14 - Ding Dong Merrily On High

1:35

Lesson 15 - Jock Stewart

1:45

Lesson 16 - Chim Chiminesque

3:25

Lesson 17 - The Parting Glass (Beautiful Irish tune)

2:30

Lesson 18 - It's a Soulful Way to Tipperary

4:41

Lesson 19 - Oh Danny Boy

3:00

Lesson 20 - Practice Christmas songs

Lesson 21 - Extending the left hand

2:58

Lesson 22 - '10ths' Ballad Style

2:03

Lesson 23 - A cycle of fifths exercise

2:43

Lesson 24 - Stride style variation

3:14

Lesson 25.1 - Greensleaves - extra left hand notes #1

2:15

Lesson 25.2 - Greensleaves - extra left hand notes #2

0:35

Lesson 26 - A jazzy left hand minor pattern

4:18

Lesson 1 - Ceasy Blues

3:33

Lesson 2 - The magic Blues Scale

2:59

Lesson 3 - 'Do it yourself' Blues

2:54

Lesson 4 - Ceasy Blues Riffs

5:02

Lesson 5.1 - Thelonious Monk Blues #1

4:03

Lesson 5.2 - Thelonious Monk Blues #2

1:52

Lesson 6 - Standards and Show Tunes made easy

3:50

Lesson 7 - Voicings for Show Tunes

3:56

Lesson 8.1 - Frere Jacque Jazz - chords

1:10

Lesson 8.2 - Frere Jacque Jazz - 'Snap Hold' rhythm

1:21

Lesson 8.3 - Frere Jacque Jazz - Improvising melody part 1

3:05

Lesson 8.4 - Frere Jacque Jazz - Improvising melody part 2

1:34

Lesson 9 - 4 note Jazz Chord Inversions

7:19

Lesson 10 - Right hand patterns - part 1

4:42

Lesson 11 - Right hand patterns - part 2

3:28

Lesson 12 - Right hand patterns - part 3

3:32

Lesson 13 - Jingle Bells Jazz

2:01

Lesson 14 - Fly Me To The Moon style progression

1:59

Lesson 15 - Blue Moon style progression

2:51

Lesson 16 - D Minor 'Cool' Jazz

3:37

Lesson 17 - D Minor Jazz - Right hand groove #1

3:28

Lesson 18 - D Minor Jazz - Right hand groove #2

6:31

Lesson 19 - D Minor - Chordal Improvisation

4:29

Lesson 20 - 'God Rest Ye Merry Gentlemen' Jazz

1:07

Lesson 21 - Two handed comping

3:09

Lesson 22 - Two handed comping - Latin Twist

2:47

Lesson 23 - D Minor Jazz Stride

3:16

Lesson 24 - Modern Voicings - Quartal Harmony

4:22

Lesson 25 - Chordal Fragments - Bill Evans Style

5:05

Lesson 26 - Bill Evans style - 'Peace Piece'

4:26

Lesson 27 - Descending Bass-line - Funny Valentine

2:30

Lesson 28 - Four Note Flourish (7ths)

1:43

Lesson 29 - Four Note Flourish (9ths)

4:03

Lesson 30.1 - Stridin' along in C Major 9

3:52

Lesson 30.1 - Stridin' along in C Major 9 (improvisation)

2:42

Lesson 31 - Jazzin' the Blues in G

6:30

Lesson 32 - Trad Jazz / Blues in F

6:15

Lesson 33 - Cool progressions - 'Aint Misbehaving'

3:30

Lesson 34 - Cool progressions - 12 Bar Blues in Cm

4:06

Lesson 35 - Cool progressions - 12 Bar Blues in G

1:41

Lesson 36 - Practicing Seventh Chords method 1

5:33

Lesson 37 - Practicing Seventh Chords method 2

3:17

Lesson 38 - Practicing Seventh Chords method 3

5:27

Advanced Blues, Fake Stride & The Entertainer

Lesson 1 - Instant Transposing Tool

Lesson 2 - Extending the right hand chords

3:49

Lesson 3 - Double Shuffle

1:54

Lesson 4 - Triplets Shuffle

1:06

Lesson 5 - Triplets & Double Shuffle Mix

1:04

Lesson 6 - The popular I-IV riff

3:11

Lesson 7 - I-IV Shuffle Blues

0:58

Lesson 8 - I-IV Slide

1:26

Lesson 9 - Cool right hand chords

2:47

Lesson 10 - Putting it all together

3:11

Lesson 11 - Experiment with various riffs

3:13

Lesson 12 - Pick Up's, Slide's and Tremelo's

1:11

Lesson 13 - Slide Shuffle

0:55

Lesson 14 - Straight Eight Boogie

0:45

Lesson 15 - Using the Octaves

1:03

Lesson 16 - Turnarounds

2:25

Lesson 17.1 - Advanced Blues in the key of G #1

3:28

Lesson 17.2 - Advanced Blues in the key of G #2

1:43

Lesson 18 - Fake Stride & The Entertainer

2:45

Lesson 19 - Ragtime Riff

2:04

Lesson 20 - The Entertainer - 3 bar classic opening

1:38

Lesson 21.1 - The Entertainer page 1 #1

2:33

Lesson 21.2 - The Entertainer page 1 #2

2:36

Lesson 22.1 - The Entertainer page 2 #1

3:28

Lesson 22.2 - The Entertainer page 2 #2

0:55

Lesson 1 - Reviewing the basics

Lesson 3 - Bach Prelude (Ave Maria)

5:42

Lesson 4 - Chopin - Waltz in A minor

2:32

Lesson 5 - Jean Philippe Rameau - Rondino

2:50

Lesson 6 - J. S. Bach Jesu Joy of Man's Desiring

2:49

Lesson 7 - Bach - Air on a G String

2:27

Lesson 8 - Bach - Minuet in G

1:29

Lesson 9 - Verdi - La Donna e Mobile (Rigoletto)

2:17

Lesson 10 - Strauss - The Blue Danube

2:45

Lesson 11 - Brahms - Hungarian Dance

3:03

Lesson 12 - J. S. Bach - Menuet in Bb

2:30

Lesson 13.1 - Erik Satie - Gymnopedie No. 1 #1

4:55

Lesson 13.2 - Erik Satie - Gymnopedie No. 1 #2

2:13

Lesson 14 - Mozart - Theme Sonata in C

3:17

Lesson 15 - Bach - Minuet (in G)

1:34

Lesson 16 - Bach - Prelude in C minor

1:18

Lesson 17 - Bach Prelude, Beethoven - Moonlight Sonata

Lesson 18 - Chopin - Mazurka in F Major

2:56

Lesson 19 - Chopin - Prelude - Polish Dance

3:14

Lesson 20 - Chopin Op.28, No.4 in E minor

2:27

Lesson 21 - Scott Joplin - The Entertainer

Lesson 22 - Chopin Prelude in Cm Op. 28 No. 20

2:59

Lesson 1 - Memory tricks for Major scales (sharp keys)

7:36

Lesson 2 - Memory tricks for Major scales (flats keys)

6:56

Lesson 3 - Natural Minor Scales

4:29

Lesson 4 - Minor Seven Scales

5:51

Lesson 5 - Diminished, Whole Tone. Chromatic Scales

6:55

Lesson 7 - Arpeggios (minor and diminished)

2:31

Lesson 8 - A word about fingering

Lesson 9 - C major basic triad workout part 1

3:09

Lesson 10 - C major basic triad workout part 2

4:29

Lesson 11 - 7th Chords workout No. 1

1:57

Lesson 12 - 7th Chords workout No. 2

2:00

Lesson 13 - 7th Chords cycle of fifths workout

3:45

Lesson 14 - Melodic Patterns 1

3:35

Lesson 15 - Melodic Patterns 2

3:26

Lesson 16 - Blues practice workout

3:58

Lesson 17 - Minor Blues workout

5:19

Lesson 18 - Trad Jazz workout

3:01
Pianoforall: The Incredible New Way to Learn Piano & Keyboard
Robin Hall

Robin Hall | Piano Teacher, Artist, Therapist

4.7/5 Instructor Rating: ★ ★ ★ ★ ★ ★


Pianoforall is one of the most popular piano courses online and has now taught more than 160,000 students worldwide since 2006. Robin Hall's goal in life is to share his passions and to make whatever seems complicated easy! He believes we all have a great capacity for learning—if we are taught in the right way!
Description
Pianoforall is far different from the music lessons you took as a kid. Designed to take you from beginner to intermediate levels right away, this training starts your music education off with popular rhythm style piano, similar to Billy Joel, Norah Jones, and the like, meaning you get to sound like a pro right from the start! From there, you'll expand step-by-step into ballad-style, blues, jazz, ragtime, and improvisation and eventually move on to creating your own melodies.
4.7/5 average rating: ★ ★ ★ ★ ★ ★
Access 204 lectures & 10 hours of content 24/7
Start by playing popular rhythm-style piano
Expand your understanding w/ step-by-step instruction for ballads, blues, jazz & other styles
Learn how to read music & play by ear
Take your education further w/ 9 eBooks
Dive into chords, inversions & more music concepts
Specs
Important Details
Length of time users can access this course: lifetime
Access options: web & mobile streaming
Certification of completion included
Redemption deadline: redeem your code within 30 days of purchase
Updates included
Experience level required: all levels
Have questions on how digital purchases work? Learn more here
Requirements
Any device with basic specifications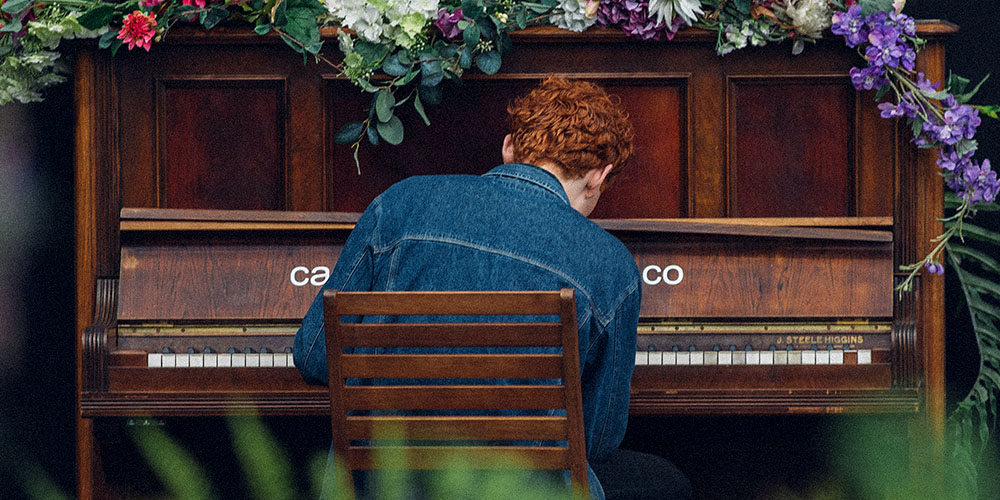 $16.00

Value
Practicing & Arranging Music with the Piano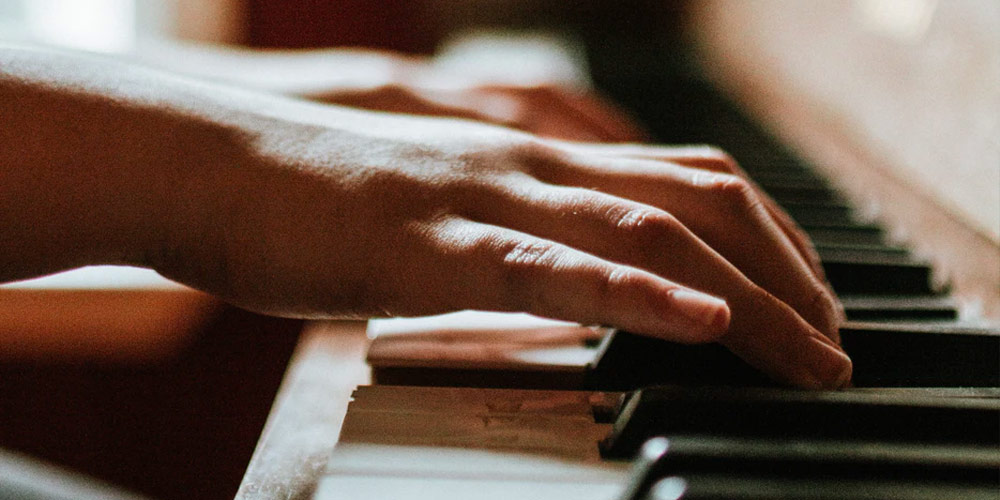 $16.00

Value
Music Composition with the Piano: Ultimate Keyboard Theory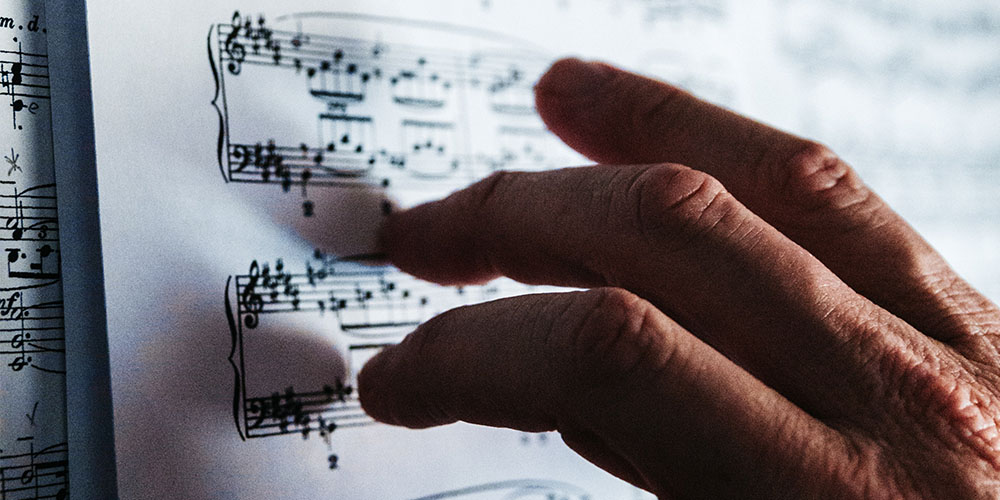 $16.00

Value
Music Theory Essentials: Chords, Scales & Modes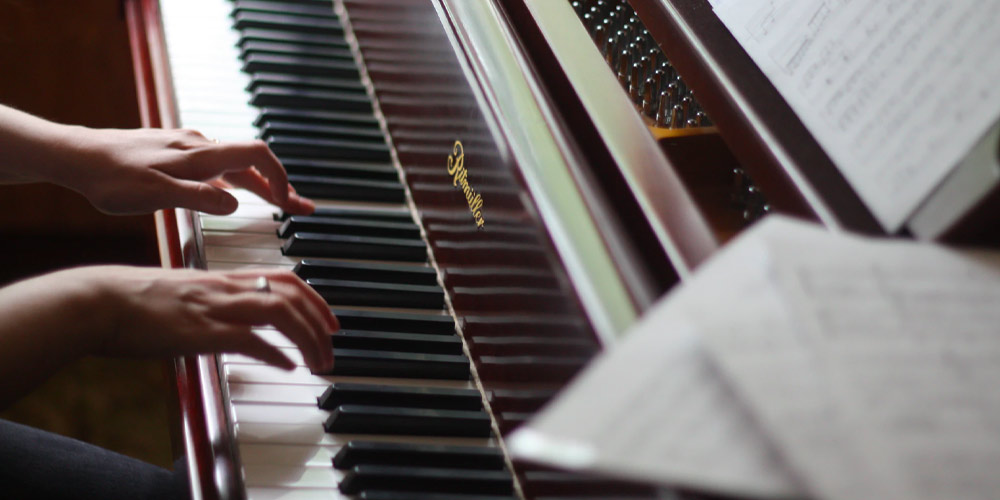 $16.00

Value
Music Production 101: Producing + Songwriting for Beginners
Terms
Unredeemed licenses can be returned for store credit within 30 days of purchase. Once your license is redeemed, all sales are final.